This basic 'Business Continuity Awareness Training' e-Learning course is designed to introduce all staff to the concept of Business Continuity. The course explains the definition of business continuity and considers some of the possible causes of disruption for organisations. The course then explains a little about incident management and considers what the plan may mean for individual members of staff, and their own responsibilities.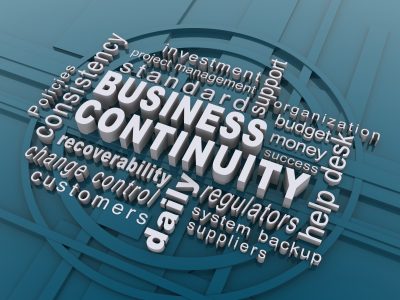 This course has been designed as a general staff awareness course and would be of particular use to organisations that are trying to improve general business continuity awareness across their organisation.
The course is not intended as a detailed training course for those with business continuity responsibilities; more a general background and introduction.
As with all our e-Learning courses, this course consists of a number of videos, each followed by a short quiz to enable the delegate to confirm their understanding. It will probably take up to 30 minutes to complete the course.
Corporate Business Continuity Awareness Training
Why not personalise the course for your organisation? Speak to us, and we can tailor the course for your staff by referring to specific parts of your plans, and even including your documentation within the structure of the course.
We can provide services for tracking course completion by your staff, and ensuring that you have the necessary details for your records. All our systems are fully GDPR/Data protection Act 2018 compliant.
We can also provide the course on a licensed basis as a SCORM 1.2, 2004 or Tin Can/xAPI package for use on your own LMS system.